So, I must admit, renovating Morris has been quite a bit of fun (and frustration) in our household, but it has also taught me a number of new skills that will be handy going into the future. So last weekend, me and my mother-in-law Erica spent a day starting to re-upholster the cushions at the front of the van. As you may remember, a few months ago, I purchased a large amount of biscuit coloured material on sale at Dunelm due to it being at the end of a roll. Last weekend, we cut out the first cushion and I had my maiden attempt at using a sowing machine. This was no where near as bad as I pictured, but I must admit, after a days work, I had only done the long straight seams, leaving the difficult bits to Erica, and had only managed to create one cushion (which we hadn't finished due to the need to purchase velcro). But, never mind, it's a start at least!
We have also continued painting the interior of the cupboards and shelves that have been expertly re-attached by Pete.
Now, I bet you're wondering what the "U-turn" title relates to? Well, as you know, I have covered the cupboard doors in a plastic sticker to look like "boat wood". I really like the effect and think it adds a warmth to the interior. HOWEVER, it also looks scruffy at the back when you open the doors and it peels up at the edges. I have therefore decided that I am going to remove the covering, and instead hand paint some "beach" themed stripes in a cute type of way onto the cupboard doors. I will do these stripes in the same blue that is on the exterior of the van to link the interior and exterior together. Hope you think this is a good idea, as I am going to start this tomorrow!!
And finally, I think I may not have enough of the "biscuit" material to cover all the cushions and to complete the curtains. Therefore, on the "AbaKhans" website I have found this: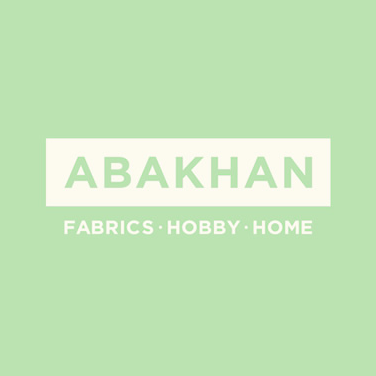 I am hoping this will link to the biscuit, keep the beach theme going, and will link to the dark blue wallpaper I am soon going to be adding to the back and front.
So, not sure if I am making much progress but I hope it will show itself soon!!
Thanks for reading again, Tan :)